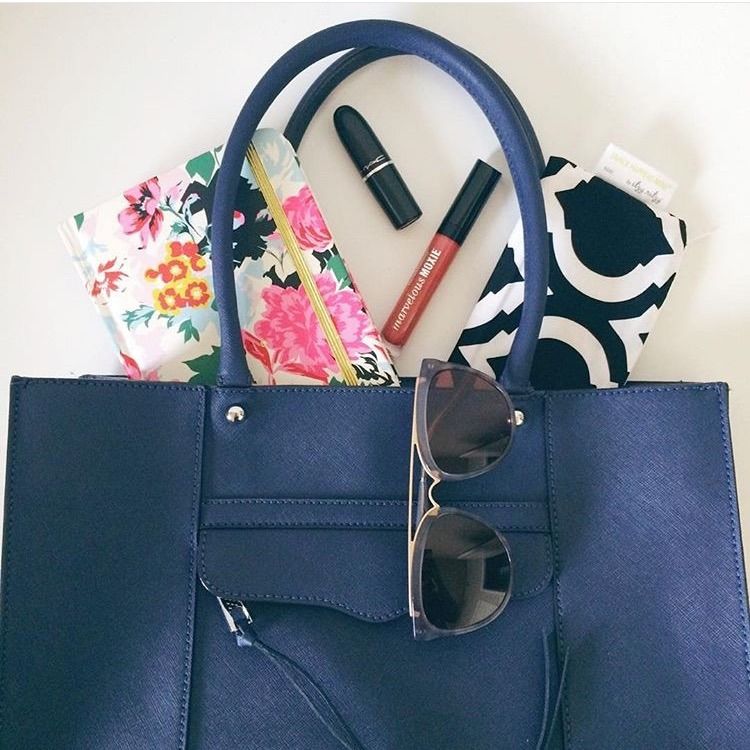 Here we are at the beginning of another weekend! As I mentioned in
Wednesday's post
this week has been another rough one for me in terms of sleep. I am once again typing as quickly as possible so I can try to get at least an hour (so sad!) of uninterrupted sleep before Harper wakes up. I realized that I haven't shared a What I'm Loving This Weekend post in way too long, so here we go...
1. Spring is right around the corner, and I don't know about you, but for me that usually means my calendar filling up with lots of events. Between weddings, graduations, and birthdays, it seems like every weekend is full of things to do and dress up for. I'm already on the look out for new
party dresses
for upcoming events. How pretty is this
navy lace midi dress
and this
printed wrap dress
? Both would be perfect for a wedding or baby shower!
2. Yesterday I shared a peek of my St. Patrick's Day outfit on
Instagram
, which included the sweetest little heart stamped necklace from
Bip & Bop
. You probably already know that I love any dainty gold jewelry, and this necklace is now my new favorite. The heart necklace is actually part of
The Kristen Set
, and both pieces are totally customizable. If you love Bip & Bop as much as I do, you can use the code
LINDSAY
for $5 off your order!
4. I finally stepped it up in the world and got an iPhone 6S! My 5S randomly decided to completely stop working last week, which was awful because I wound up loosing a lot of photos and notes, but thankfully was able to restore everything from January. I am not a huge pink fan, however I did get the rose gold phone and LOVE it! I knew I wanted a case to show off the phone and ultimately decided on
this gorgeous Rifle Paper Co/Paper Crown case
.
5. I am so excited that next week is the first day of spring! As always, I'm loving
Pinterest
and am majorly inspired by all of the gorgeous images that can be found on there. My
spring board
is slowly but surely filling up as I count down the days to warmer weather, sunny days, and blooms all around!
What are you loving this weekend?